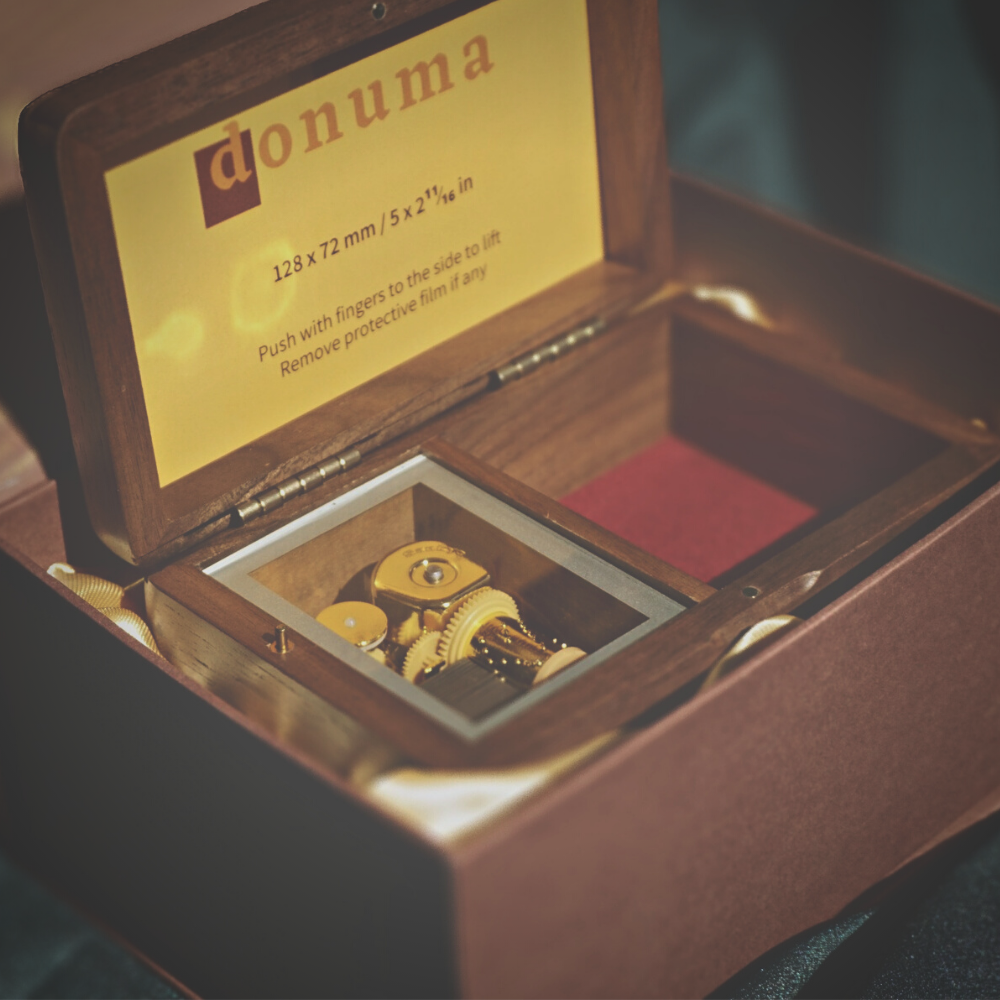 Custom Song Music Box with your requested song
We'll custom make the 18-Note Melody for you & custom manufacture mechanism parts; then assemble into your chosen music box model.
Makes for a Memorable, Perfect Gift!
Customizations & Add-ons also available.
Every request from our customers is unique & challenging. From popular songs, classics, movie, series and game themes - even original compositions!
We do our best to overcome mechanical music box limitations and make the melody as close to the song as possible. To learn more about processes and limitations, check the description of your preferred music box.
Not all songs can be converted into an 18-Note melody. To find out if your song works and how it sounds, please place an order so we can start the Melody Conversion process.
Let's get started and craft the "Best Gift Ever!" for your special occasion!
Want a reminder to order in time for your important date? Fill out the form below and get a reminder 8 weeks before:
Scroll down to play samples and view a playlist showcasing some of our work.
Want to hear more?
Take a moment to check out the playlist showcasing the custom music boxes we made for our clients.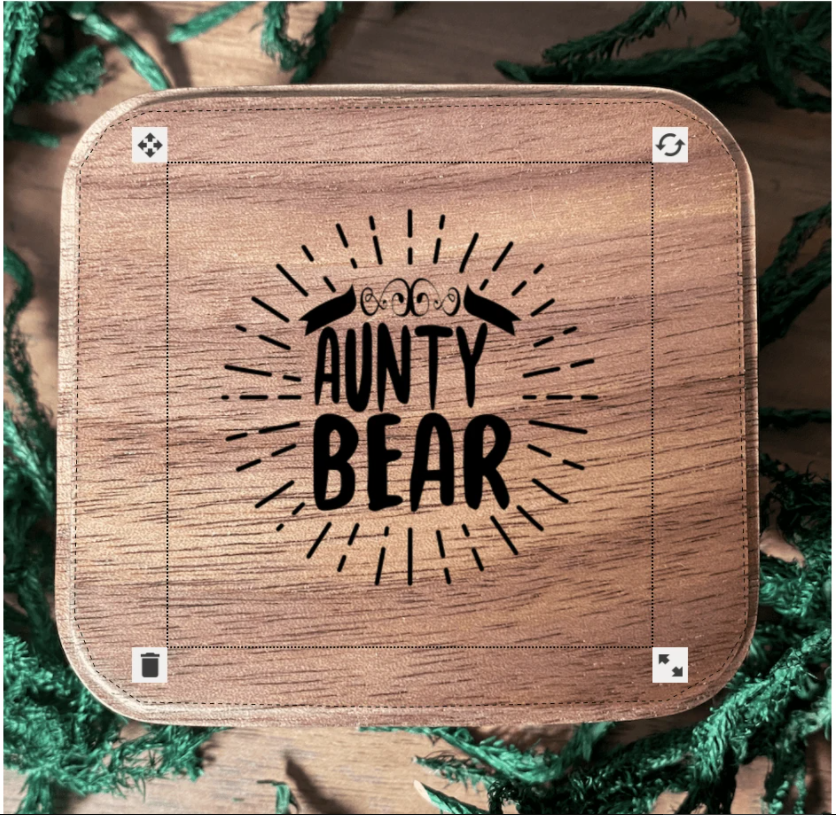 Start customizing
Use our online customizer to create a music box of your dreams. Kraft a nice engraving and upload your photo.
Choose a music box
Frequently Asked Questions About Custom Melody
How to Order CUSTOM Melody Music box?

The following section explains how to order a custom melody.




Below you can check some of the songs we converted for our customers:

 

To have a custom song, please select CUSTOM Melody as Melody variant. It will take around 6 weeks to manufacture. 

A custom metal drum will be manufactured for you.

🎶🎵🎶 How to order 🎶🎵🎶

Please send us a name and a link to a song on Youtube together with the time interval you are interested in.
For example:


"https://www.youtube.com/watch?v=LjhCEhWiKXk,
Bruno Mars - Just The Way You Are,
0:25 - 0:45"

IMPORTANT: make sure the length of the fragment is 14 – 24 seconds (music box limitation).

Due to music box limitations, not all songs can be converted into a nice sounding music box melody. Rap/hip hop, jazz and songs with a lot of repeating notes would not work out well.

Usually, the best part would be a chorus. Please send the song original and not a piano/music box version.

⚠️ If your desired song cannot be converted into a music box melody, your payment will be refunded.

⚠️ If, after hearing the digital audio demo you decide you don't want to continue, there will be a $30 fee for demo.

⚠️ Due to the natural difference between the audio demo (digital) and the actual music box (mechanical), there might be a slight difference on how they sound.

🛑 The order will not move forward until we get your approval for the melody. Your timely responses will definitely help us process your order in a timely manner too. Please add our email to your address book and check your Spam and Promotion tabs if you are not getting emails!

❗❗ Custom melody orders that are in the "Manufacturing Mechanism" stage and onwards can no longer be changed or canceled. Returns / exchanges are not accepted for customized orders but please contact us for order issues.
Can I get a sample of the custom melody?

Whether you order an "Audio Sample" only, or a Custom Melody Music box, we'll send you a digital demo via email once we successfully convert your song!

Due to time constraints, we don't check whether it's possible to turn your song into music box melody without an active order. In case it's not - your order will be fully refunded.
Can you convert my original composition to melody?

Yes, we do original compositions too. As long as it's within the music box capacity.Please note that we'll need the audio for Melody Conversion. We won't be able to produce a melody from sheet music.

◘◘◘ Important details re: 18-Note Music Box ◘◘◘

• The 18-Note windup type mechanism can accommodate 14 - 24 seconds of melody only. It varies depending on the amount and type of notes used in the song.

• 18 prongs or 18 musical notes are available to play during the course of a melody. But it doesn't mean that it just plays 18 notes and then stop. However, those 18 notes need to be within 3 octaves of the song.

• We can't place many consecutive pins (notes) together or too many repeating notes (same note played consecutively), because it will affect sound quality (squeaking, creaking sounds) and distort / break the mechanism.

• The mechanism can only accommodate a very few amount of long and / or repeating notes.

• Only 2 notes can play at the same time
How long does it take to get a custom melody music box?

On standard processing, a Custom Melody order takes at least 6 weeks. Possibly longer, depending on various factors.Here's some of them:

→ Issues with Song Request

→ We're waiting for your reply

→ Chosen Shipping Method

→ Orders Outside US (and Customs Clearance process of receiving country)

→ Holiday Rush!If you want to secure a Custom Melody Music Box at the soonest possible time, please add the following to your order:

→ "Rush Order" add-on

→ Expedited shipping methodIf you have these 2 on your order, it's possible to get your Custom Melody Music Box in at least a month.💡Tip: Plan ahead and order at least 2 months away from your target date!❗Want to receive a reminder to order for your special occasion? Sign up here!